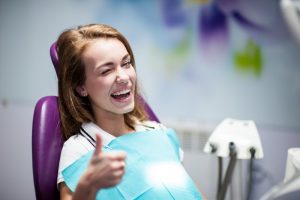 Every month, you make an investment into your oral health by maintaining dental insurance. That doesn't necessarily mean that you'll be able to reap the full benefits, though. That's because it takes action to truly maximize your coverage. If you're behind on receiving dental care, your dental insurance is basically going to waste. Thankfully, there is still an opportunity to turn things around. Read on to find out why now is the time to pay your dentist in Putnam a visit and how beneficial it truly is!
Why You Should Have a Sense of Urgency
For most dental plans, when the year 2019 comes to an end, so will the current dental benefits. That's because most companies will renew coverage on January 1st, 2020. If there are benefits remaining from the previous 12 months, then, they will be lost.
For the majority of the 164 million Americans with dental insurance, this poses a challenge, as only 2.8% of them will maximize their coverage by the end of the year. To make matters worse, with a typical annual limit of around $1,250 per person, and an average usage of $323, millions of dollars of coverage go to waste each year. Thankfully, there is a way to put an end to this trend.
Understanding Your Plan
The first step to getting the most out of your dental insurance is to understand your plan's structure. The typical plan is setup on a 100-80-50 ratio. After you've met your annual deductible, which averages around $50, your benefits will kick in. Here's how the coverage is usually dispersed:
Preventive Care – Most plans will provide up to 100% coverage for at least one preventive care visit per year, which includes a cleaning and checkup.
Basic Care – With this plan, up to 80% of the cost of fillings, root canals and other basic forms of restorative care can be covered by your dental insurance.
Major Care – If you need a dental crown placed or some other form of major care, your dental insurance will cover up to 50% of the cost.
There's No Time Like the Present
Whether you have unfinished dental work or you're past due for your first preventive care visit of the year, now is the time to contact a "dentist near me." Not only will it provide the peace-of-mind of knowing that your mouth, teeth and gums are protected, but it'll save you money down the road.
Take action today by reaching out to schedule a visit!
About the Author
When it comes to maintaining your oral health, there are no more capable hands than the dynamic duo of Drs. Carolyn and Walter McGinn. They combine their decades of expertise to ensure that patients not only have excellent oral health, but that they also get the maximum value from their dental insurance. Drs. Carolyn and Walter McGinn provide top-notch care at their private practice, and they can be reached for more information through their website.