Replace Missing Teeth – Putnam, CT
We Can Fill the Spaces in Your Smile
Whether it's due to decay, gum disease, or injury, tooth loss is all too common. No matter the cause, it's always important to replace these teeth; otherwise, your oral and overall health could suffer. These days, you have plenty of options available to replace missing teeth. Here at Quiet Corner Dental, we utilize lifelike materials and advanced technology to provide tooth replacements that look and feel as natural as possible. Call us today to find out which option to replace missing teeth in our Putnam, CT dental office is right for you!
Why Choose Quiet Corner Dental for Replacing Missing Teeth?
Comfortable, Accurate Digital Impression Technology
In-Network with Several Dental Insurance Plans
Partnered with Local Experts for Dental Implant Surgery
Dental Bridges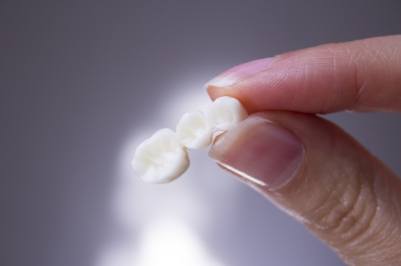 Are you missing just one tooth? What about two or three in a row? In either case, a dental bridge might be the perfect solution to get your complete smile back. This prosthetic is made up of several fused dental crowns. The ones on each end are fitted over the natural teeth at the ends of the gap, allowing the artificial teeth in the middle to seamlessly fill the empty space between.
Learn More About Dental Bridges
Dentures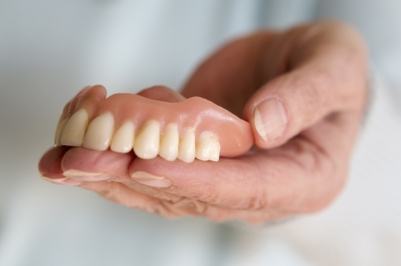 Dentures and partials are ideal for those who have lost more than a few teeth. This traditional restorative dentistry answer is customized to fit well into your mouth and restore your self-confidence. Talk to us today about your needs.
Dental Implants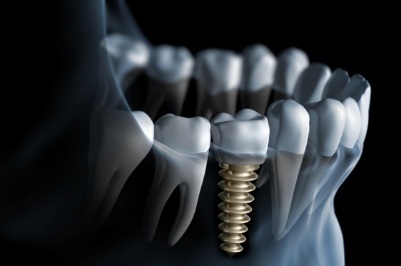 If you're missing a single tooth, you may want to consider having a dental implant placed. This restorative dentistry procedure is permanent, and it replaces a missing tooth all the way down to the root! You'll need to be thoroughly evaluated and make sure that you have enough bone density in your jaw to support an implant. All of these details will be discussed at length with your dentist prior to treatment, and soon, you should be able to show off your new complete row of teeth!