Dental Implants – Putnam, CT
Replacement Teeth That Look & Feel Like the Real Thing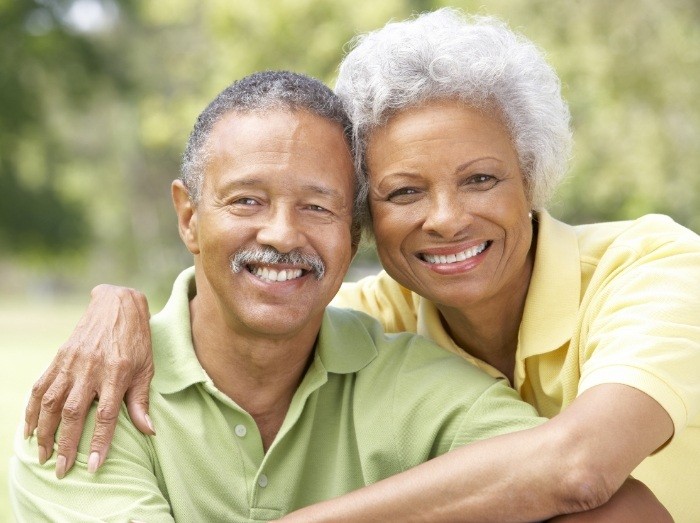 Are you missing a tooth? If you are, it's important to have it replaced because leaving a space in your smile gives room for other teeth along your gums to shift and alter your overall bite. This can lead to many complications, not to mention the impact a gap in your smile will have on your confidence. To help, our team can work with you to replace missing teeth with dental implants in our Putnam, CT dental office!
Why Choose Quiet Corner Dental for Dental Implants?
Partnered with Local Experts for Dental Implant Surgery
Low-Interest Dental Financing Available
Kind Dentists with Decades of Experience
What Are Dental Implants?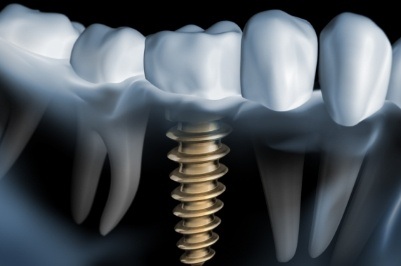 A dental implant is a small, metal screw that is placed directly into the socket of the missing tooth. As time goes by, the jaw and the implant will fuse to form a stable foundation for your new dental crown. When enough time has passed, you'll come to our dental office to complete your dental implant procedure by having a realistic-looking dental crown placed. In the end, your new tooth will be basically indistinguishable from your natural one!
The 4-Step Dental Implant Process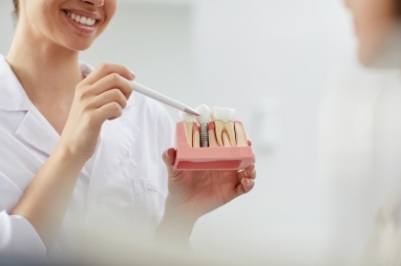 Initial consultation – This first appointment gives our dentists the opportunity to examine your mouth, talk about your treatment goals and expectations, and walk you through the process of getting dental implants.
Dental implant surgery – To have the implant posts placed in your jaw, we refer you to a trusted specialist in the Putnam area. That way, your treatment is of the highest possible quality.
Osseointegration and abutment placement – For the next three to six months, your implants merge with your jawbone in a process known as osseointegration. Then, small attachments called abutments are secured on top of the posts.
Attaching the final restoration – Finally, we can complete your smile by placing your personalized dental crown, bridge, or denture onto your abutments.
Benefits of Dental Implants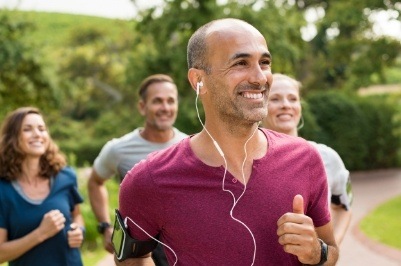 With dental implants, you'll be able to easily bite and chew even the toughest of foods without the fear of your teeth shifting around or falling out of your mouth. Your replacement teeth are created to look and feel as natural as your old ones. In fact, after enough time has passed, you might even forget which teeth are real and which teeth are implants! Additionally, implants have the potential to last a lifetime because of the strong bond they form with your jawbone.
Who Dental Implants Can Help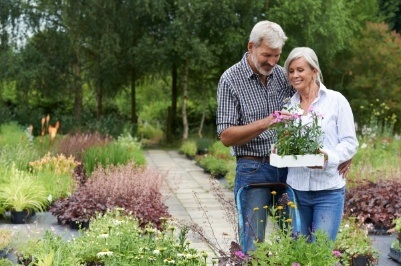 By replacing the roots of the teeth instead of just the crowns, dental implants are incredibly versatile, more so than other prosthetics. Most generally healthy adults who need to bring back lost teeth are eligible. With that being said, the only way to definitively know whether you're a good dental implant candidate is to attend a consultation with one of our dentists. Once they've given you the green light to proceed with treatment, your process will look like one of the following:
Missing One Tooth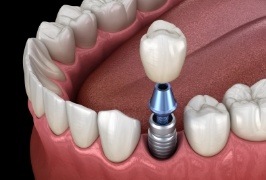 For a single missing tooth, a dental implant is vertically positioned into the empty space and then topped with a lifelike crown. Unlike a dental bridge, this solution fills the gap without compromising the structure of your remaining teeth.
Missing Multiple Teeth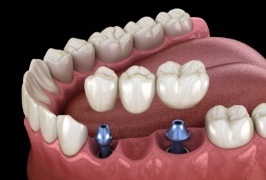 To recreate several lost teeth in a row, we can place a dental bridge on top of two implants – one placed at each end of the space. That way, you don't necessarily need a dedicated implant for each tooth. Not to mention, implant bridges are sturdier than regular ones and don't require the removal of healthy enamel.
Missing All of Your Teeth
Even if you've lost a whole row of teeth, dental implants can bring all of them back. In most cases, all it takes is four to eight posts that are placed at specific points along the arch to support a full denture. With implant dentures, you'll never have to worry about embarrassing slippage.
Understanding the Cost of Dental Implants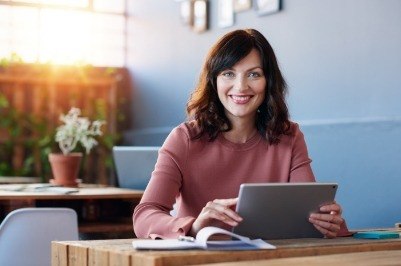 Each step of the dental implant process incurs its own cost, which varies greatly from one patient to the next. For this reason, we simply cannot give an accurate estimate for the cost of dental implants unless and until we've gone over the specifics of your treatment. At that point, our team can help you understand your financing options. Keep in mind that, as the longest-lasting way to replace missing teeth, dental implants are often more cost-effective in the long run compared to conventional dentures and bridges.