Dental Bridges – Putnam, CT
Restore the Beauty & Function of Your Smile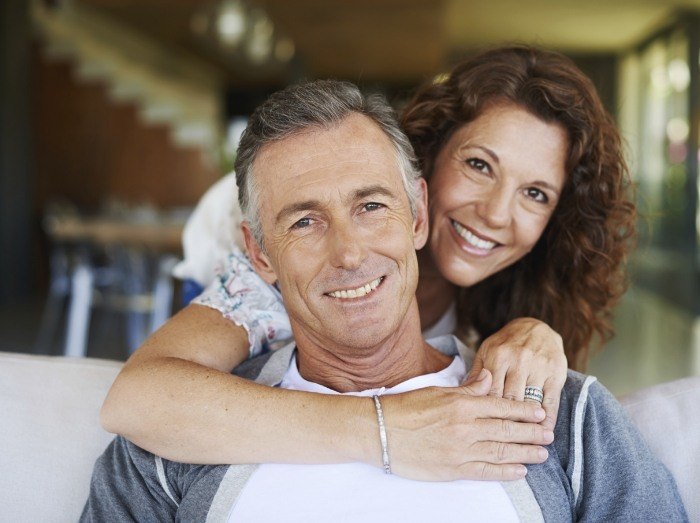 Are you missing a tooth or even three teeth in a row? Drs. Carolyn and Walter McGinn can restore the beauty and function of your smile with custom-made dental bridges in Putnam! This popular restorative treatment is as lifelike as it is durable, and it can effectively restore the look and function of your smile simultaneously. If you're struggling with tooth loss and would like to learn more about this solution, then give our team a call or read on.
Why Choose Quiet Corner Dental for Dental Crowns & Bridges?
Mess-Free, Comfortable Digital Impression System
Convenient Appointment Times During the Week
Lifelike, Durable Materials Used
What is a Dental Bridge?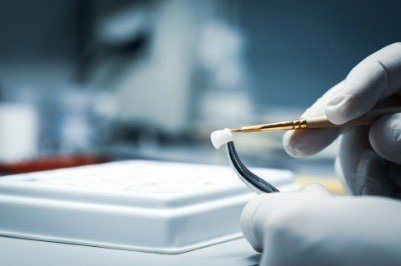 Dental bridges are a great way to replace up to three missing teeth in a row. When you receive a bridge, your dentist in Putnam fits crowns over the remaining teeth at either end of the space in your smile. Then, more crowns are placed in between, literally bridging the gap and resulting in a tooth replacement that feels great and looks 100 percent natural. Note: if your missing teeth are not consecutive or you're missing more than three in a row, you might be a better candidate for full or partial dentures instead.
Types of Dental Bridges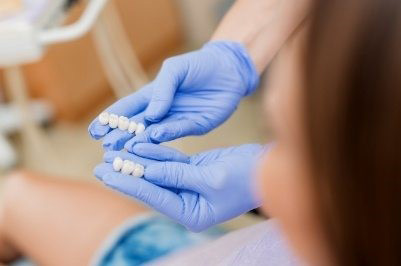 Whether you are missing one tooth or three consecutive teeth, there's a good chance that our team can rebuild your smile with dental bridges. We offer two types at our Putnam dental office, and you can learn more about each right here:
Traditional Dental Bridge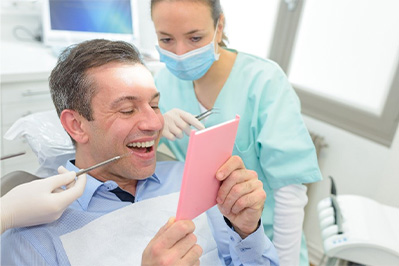 Traditional bridges use dental crowns to anchor your replacement tooth or teeth securely in place. Although this may require some of your healthy teeth to be altered, the end result is extremely natural-looking and durable. So, your new and improved smile will look as great as it feels!
Implant Bridge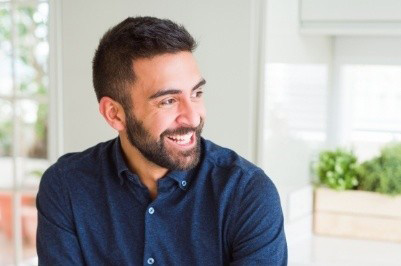 Implant bridges differ from traditional ones because they use dental implants to anchor the bridge instead of dental crowns. While the process often is a bit longer, it comes with numerous benefits, including that no healthy teeth need to be altered and the results can last for more than two decades with proper care.
The Benefits of Getting a Dental Bridge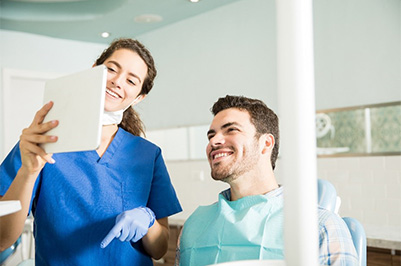 Many patients choose to fill the gaps in their smiles with dental bridges because this restorative solution allows them to speak, smile, and eat with confidence once again. Some of the major benefits of dental bridges include:
Prevent your remaining teeth from shifting out of alignment.
Evenly distribute the force of your bite.
Restore your smile and increase your confidence.
Custom-made to mimic the appearance of the rest of your pearly whites.
If you think that a dental bridge is the solution you've been looking for, then don't wait to schedule a consultation! We'd love to meet with you and learn more about your specific dental needs so we can determine if this restorative treatment is right for you.