Cosmetic Dentistry – Putnam, CT
Achieve an Attractive, Confident Smile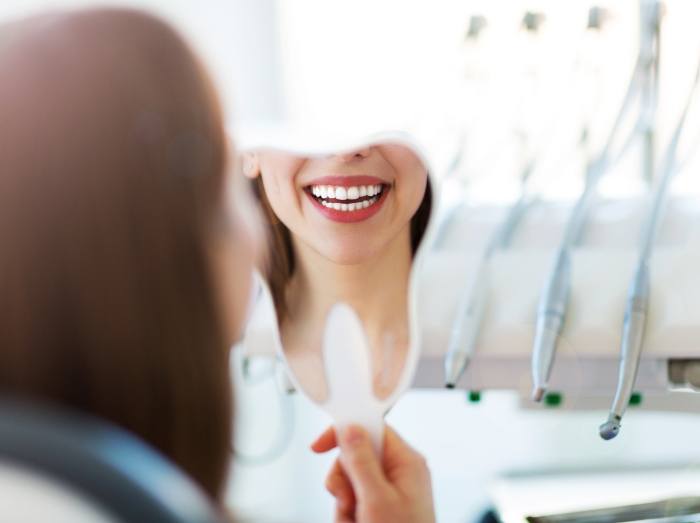 Are you searching for ways to upgrade the overall look of your smile? If so, know that you're not alone. Each year, Drs. Carolyn and Walter McGinn help numerous people rejuvenate their teeth with a variety of cosmetic dentistry procedures, each selected based on the individual desires of the patient. Our gentle team enjoys helping those in our care to look their best, so don't hesitate to call and schedule an appointment to discuss your options for cosmetic dentistry in Putnam, CT today. We're excited to begin planning your smile makeover with you!
Why Choose Quiet Corner Dental for Cosmetic Dentistry?
Convenient Take-Home & In-Office Teeth Whitening Options
Comfortable Digital Dental Impression System
Low-Interest Dental Financing Available
Porcelain Veneers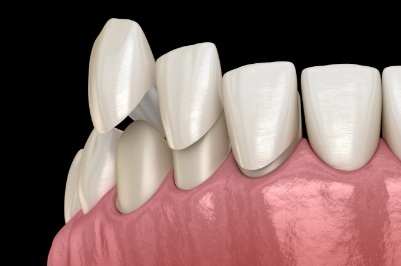 Is the damage on your teeth more extensive? You may need to ask us about porcelain veneers to better your smile's image. This cosmetic dentistry solution involves placing a thin ceramic shell over a tooth to conceal any chips from view. Each veneer is customized for your needs!
Dental Bonding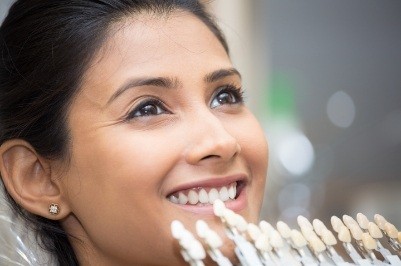 If you have minor chips or cracks in your teeth, we can shade a composite resin to match the color of your enamel and build up the damaged area. This is called cosmetic bonding and shaping, and it is a quick, single-step procedure.
Learn More About Dental Bonding
Metal-Free Dental Restorations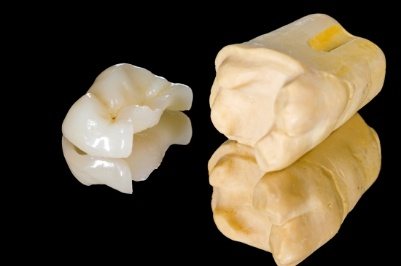 When your teeth need repair, the last thing you want is for your dental work to be immediately obvious. That won't be a problem with our metal-free dental restorations. Whether you need a filling, crown, bridge, or other restorative treatment, you can rest easy knowing that your results will be indistinguishable from your natural teeth.
Teeth Whitening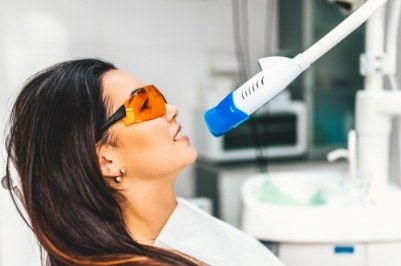 It's natural for the enamel of your teeth to grow darker over the years, but you don't have to put up with a dull smile! With our teeth whitening systems, it's now possible for you to lighten your smile's image in the comfort of your own home! During your initial examination with either Dr. Carolyn McGinn or Dr. Walter McGinn, you'll be able to decide which of our teeth whitening kits is right for you and begin treatment.
Learn More About Teeth Whitening
Smile Makeovers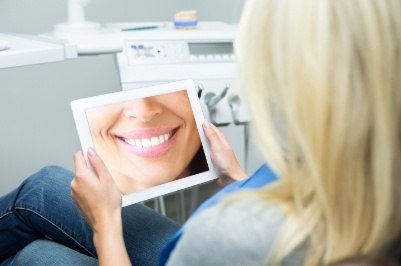 If your pearly whites need to go through multiple major changes to achieve your desired results, then you may be interested in a smile makeover. Our dentists will ask you about the specific alterations you'd like to make, and then, they'll create a treatment plan to make that possible. This plan is called a smile makeover, and each one is personalized to deliver flawless, natural-looking results you can't wait to show off!