Dentures – Putnam, CT
Reliably Replace Your Missing Teeth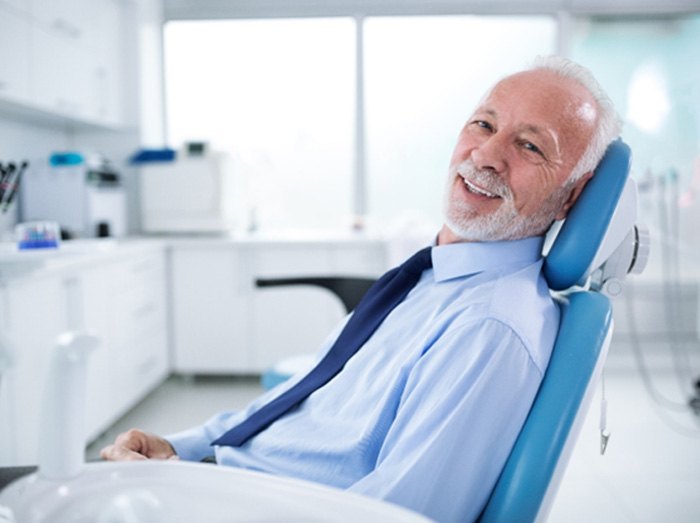 Do you need to find a way to reliably replace your missing teeth? While there are a variety of ways to successfully replenish your smile, you may want to opt for the traditional choice. With today's dental technology, dentures in Putnam and partials can be crafted to fit well into your mouth, and they're custom-made for your benefit. Please contact us to schedule your denture and partial consultation. You'll be one step closer to having a fully restored appearance!
Why Choose Quiet Corner Dental for Dentures?
Dental Insurance Accepted & Low-Interest Financing Available
Comfortable, Accurate Digital Impression Technology
Lifelike, Durable Materials Used
Who is a Good Candidate for Dentures?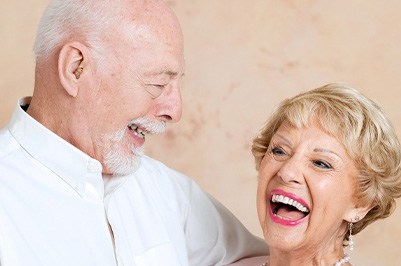 The only way to know if you are a good candidate for dentures is to schedule an appointment with your dentist in Putnam. If you are missing multiple teeth or an entire arch, there is a good chance you'll be considered for a partial or full denture. However, there is also the option of choosing an implant denture, which offers greater stability and permanence.
During your consultation with one of our available dentists, we will examine your mouth and determine if there might be any underlying issues that need to be addressed, such as tooth decay or gum disease. If we discover several teeth need to be extracted, we may find it more advantageous to pursue a full denture.
Types of Dentures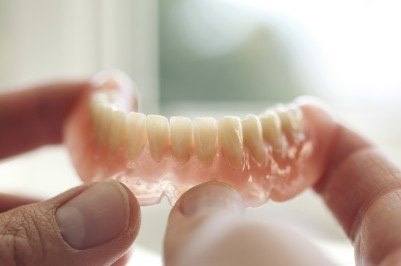 Individuals with missing teeth will be pleased to learn there are three types of dentures that we offer: partial, full, and implant dentures. During your consultation, you and your dentist will determine which one is right for you.
Partial Dentures
A partial replaces one to three teeth in a row and stays in place by clipping onto teeth that are adjacent to the space in your smile. Made of gum-colored acrylic, its base blends in with your natural gums, while artificial teeth help to fill in the gaps to create a full, complete smile.
Full Dentures
Full dentures are used to take the place of every tooth in the upper gums, lower gums, or even in the entire mouth. These maintain their spot with the help of suction and denture cream. Full dentures are made from the same materials are partial dentures, and they look and feel more natural than those created decades ago.
Implant Dentures
Implant dentures are unlike their traditional counterparts in that they are permanent because of the titanium posts that are implanted into the jawbone. Made to mimic natural tooth roots, these screw-like prosthetics fuse with the bone over several months through a process known as osseointegration. A customized denture is then placed on top and secured to the implant posts, allowing for improved functionality and aesthetics.
Benefits of Dentures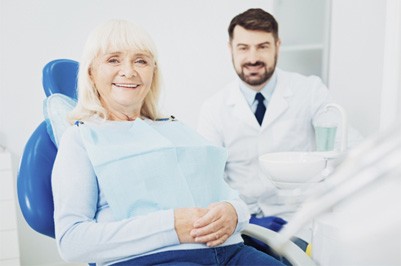 Dentures are known to be one of the most reliable tooth replacement solutions available. Because they've been used for decades and even centuries, they remain popular among patients suffering from tooth loss. A few of the many benefits you can expect when choosing dentures include:
A youthful appearance that helps to boost your confidence
Greater facial shape because of how your dentures fill out the hollowed areas
A stronger bite force and chewing power
Prosthetics that can last years (full and partial dentures) or 30+ years (implant dentures)
Greater jawbone stimulation to prevent facial sagging (implant dentures)