Emergency Dentistry – Putnam, CT
Fast, Quality Care Right When Your Smile Needs It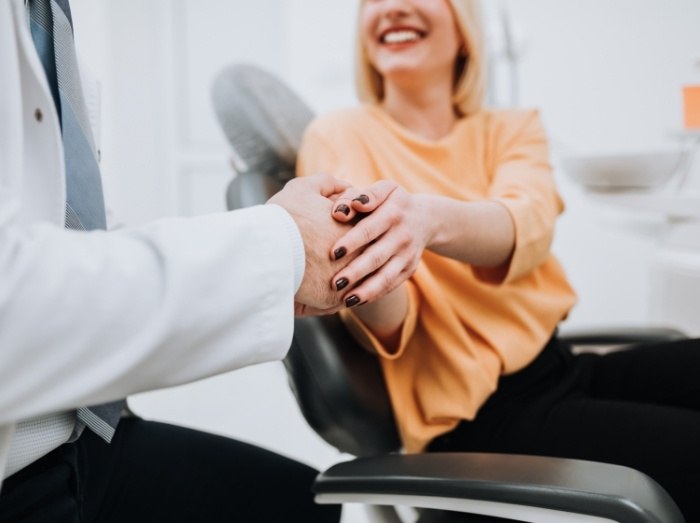 Whether your tooth got suddenly knocked out or a toothache has been steadily building to the point of being unbearable, dental emergencies can be stressful and confusing. Getting fast, quality care right when your smile needs it is essential. Try to remain calm and contact our Quiet Corner Dental office as soon as you can. We'll do our utmost to get you seen and your smile healed later that same day for emergency dentistry in our Putnam, CT dental office.
Why Choose Quiet Corner Dental for Emergency Dentistry?
Same-Day Emergency Dental Care
In-Network with Many Dental Insurance Plans
Convenient Dental Office Location
How We Treat Dental Emergencies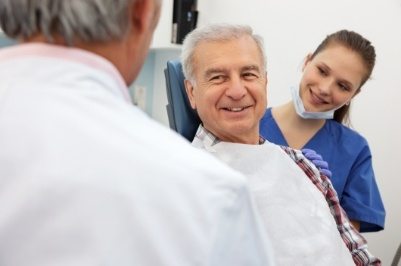 Schedule your same-day visit – When a dental emergency strikes, take some deep breaths and call Quiet Corner Dental. Our team is always ready to help patients with emergencies, and we'll book an appointment for you right away. Over the phone, a member of our team can walk you through how to reduce your discomfort until you reach our dental office.
Conduct an emergency exam – As soon as you arrive at our dental office, one of our dentists will perform an emergency dental exam, which may include taking digital X-rays, to identify the source of your symptoms. We'll also relieve any immediate pain you might be feeling so that you can be clear-headed and comfortable during your visit.
Review our findings – Once the exam is finished, our dentists will go over what they've found and recommend one or more treatments that can alleviate your symptoms. Your treatment plan will be fully personalized to meet your needs, and we'll be sure to outline the estimated costs and timeline of the process.
Provide the care you need – Whether your treatment plan requires fillings, dental crowns, root canal therapy, tooth extractions, or some other service entirely, our dentists will go the extra mile to relieve your pain and ensure your emergency doesn't return later.
The Most Common Dental Emergencies
Many patients delay getting the smile-saving treatments they need because they're not quite sure whether they have a "real" dental emergency. When it comes to your smile's health, it's best to err on the side of caution and give us a call anyway. In the meantime, here are some examples of common dental emergencies and how to handle them ahead of your appointment.
Understanding the Cost of Dental Emergencies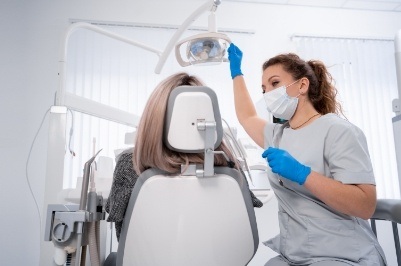 Because of the near-countless possibilities for dental emergencies, we can't determine or even accurately estimate how much your treatment will cost. We'll need to perform an exam first, and from there, we can lay out a treatment plan and explain its associated fees. Our dental office is in-network with many dental insurance plans, including Cigna, Delta Dental Premier, and Anthem, and we'll gladly file claims on your behalf.
Keys to Preventing Dental Emergencies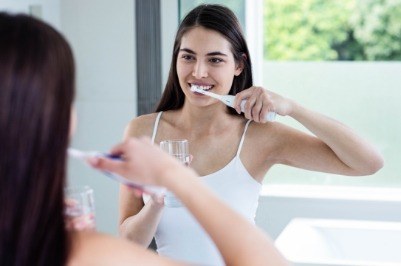 Not even our dentists can guarantee that you'll never experience a dental emergency ever again, but you can minimize your risk by taking a few easy precautionary measures:
Seeing us twice a year for checkups and cleanings (we can often detect a potential emergency and stop it in its tracks!).
Brushing and flossing diligently at home.
Maintaining a nutritious, low-sugar diet.
Wearing a mouthguard to protect your teeth from grinding and sports-related injuries.
Avoiding using your teeth to open packaging, remove bottle caps, chew on pen caps, eat ice, and other habits that could damage your enamel.
Root Canals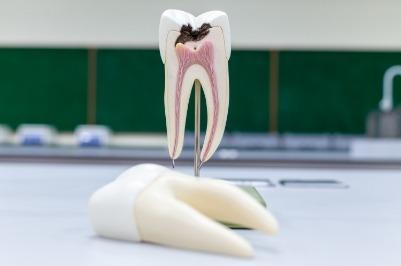 People often tense up when they hear the words "root canal," but this procedure is actually no more uncomfortable than getting a simple filling. Plus, it can eliminate a toothache by removing the diseased or infected tissue from the center of a tooth. In that way, root canal therapy actually relieves pain! Additionally, it can often save a severely damaged or infected tooth from needing to be extracted.
Tooth Extractions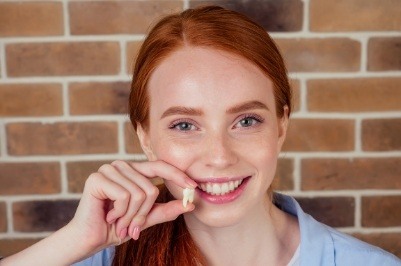 If there's no other way to repair a tooth, then we'll typically need to extract it to avoid putting the rest of your pearly whites at risk. We'll use the latest techniques and technologies in the field of dentistry in order to ensure you remain comfortable during and after your tooth extraction. Once you've finished healing, we can discuss your available options for replacing the tooth, such as a dental implant or bridge.