Children's Dentistry – Putnam, CT
Caring for Your Family's Smallest Smiles
Do you value the level of healthcare that your child receives? Believe it or not, your child's dental care is an important aspect of their health! You should trust the wellbeing of your son or daughter with respected dental professionals who provide the same level of care regardless of a patient's age, including children's dentistry in Putnam, CT. For the needs of everyone in your household, turn to Drs. Carolyn and Walter McGinn!
Why Choose Quiet Corner Dental for Children's Dentistry?
Digital Dental X-Rays for Maximum Safety
Friendly, Outgoing Dental Team Focused on Comfort
Convenient Location & Flexible Scheduling
Your Child's First Visit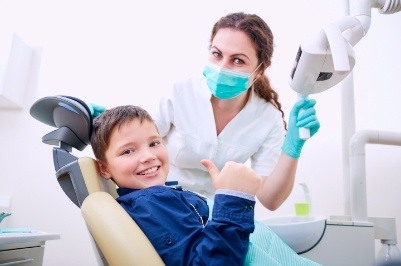 During a child's dental exam, we'll gently explain what will happen during the appointment and why it's necessary for us to do it. We understand the importance of helping your child feel safe so as to prevent them from becoming afraid of the dentist later in life. We'll also invite them to ask any dental questions they have. Taking extra steps to help your child understand dental care makes them part of their "care team".
We'll check for any signs of decay during the child's appointment. Then, a registered dental hygienist will perform a gentle cleaning to remove any plaque or tartar from your child's smile and explain the importance of dental care, as well as how to brush and floss well.
Dental Sealants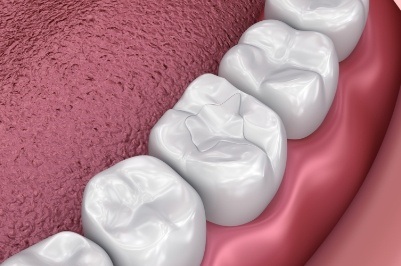 Children often take several years to completely master how to brush and floss. To protect them from cavities during this period, we may recommend dental sealants. This treatment entails painting a thin layer of clear composite resin over the chewing surfaces of their vulnerable teeth. Often, this includes the molars and premolars toward the back of the mouth, as their deep pits can trap food particles and bacteria. Dental sealants provide cavity protection that can last for up to 10 years!
Pulp Therapy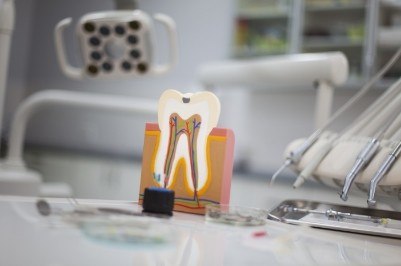 If your child has a primary or permanent tooth that has sustained extensive damage or decay, pulp therapy can often save the tooth from having to be removed altogether. Pulp therapy is essentially a version of root canal therapy that can also be performed on baby teeth. The main difference is that with pulp therapy, we take great care to preserve as much of the tooth's healthy tissue as possible. That way, we don't negatively impact your child's dental development.