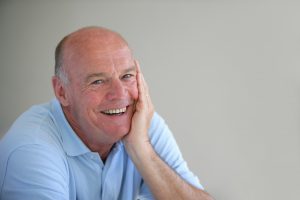 As you get older, it's natural for your teeth to go through some unwelcomed changes. As a result, you can be left with a more dated appearance. Is this something that you just have to succumb to and accept as a fact of life, or are there ways to fight back? A cosmetic dentist in Putnam says you have options for improving your smile, and as you continue reading, you'll learn about them!
Teeth Whitening to Turn Back the Clock
There can be several contributors to teeth stains and discoloration. For starters, the foods and beverages you consume can leave trace particles that can become embedded in your enamel over time. Any hiccups in your oral care can also leave you more susceptible to smile blemishes. Then, for people who smoke or chew tobacco, it's highly likely that their teeth will become stained from the toxins released.
No matter what the cause of any teeth stains or discoloration, the bottom line is that they can negatively impact your smile. With at-home teeth whitening provided by a dentist, you can gradually yet effectively reverse any blemishes in the ultra-convenient environment of your home.
Cosmetic Bonding and Shaping for a Vibrant Appearance
Any minor chips or cracks in your teeth can leave you feeling less confident about smiling. With cosmetic bonding and shaping, though, you can achieve a more vibrant and youthful image.
The process involves your dentist applying a composite resin directly to your teeth, shaping it to fit perfectly into your smile line and hardening it with the use of a special light. In a single visit, you'll be able to look younger and feel better, too.
Common Flaws Masked with Porcelain Veneers
One of the more versatile forms of cosmetic dentistry, porcelain veneers are thin slithers that are crafted from high-grade ceramics. They fit directly over your front teeth to mask such issues as gaps, stains, slight crookedness and misalignment.
Your dentist will send a custom smile plan to a trusted lab that will fabricate the porcelain fixtures, and when they arrive, you'll be invited back to have them permanently bonded into position. The perfectly shaded veneers will blend with your other teeth to leave you with a smile that looks so natural, people will think you were born with it.
The Way You Feel Matters
Although it may seem that cosmetic dentistry isn't as important as restorative dental care, the reality is that it is equally significant. That's because feeling better about yourself leads to the production of some powerful hormones that are beneficial to your overall health. They include oxytocin, endorphins and dopamine. When they're emitted into the bloodstream, they help to reduce inflammation and other health-hindering effects that can arise when you're under stress.
So if you're ready to be happier, and to achieve a younger and more attractive smile, then it's a great time to pay a dentist in Putnam a visit!
About the Author
Dr. Walter McGinn is a graduate of Harvard School of Dental Medicine. For the past 25 years, he has been providing comprehensive and compassionate care to his patients. Dr. McGinn creates beautiful smiles at his private practice, and he can be reached for more information through his website.