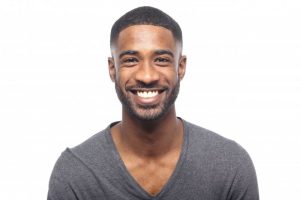 2020 is finally here. The start of not only a new year, but a brand-new decade. Why not use this as an opportunity to achieve the self-confidence you've always wanted? One easy way to do that is to pay a visit to your cosmetic dentist in Putnam. Cosmetic dentistry is a great way to restore your self-confidence by correcting all the aesthetic flaws in your teeth, giving you a gorgeous smile. Here are three cosmetic procedures that your dentist offers.
Teeth Whitening
Professional teeth whitening is the most popular cosmetic dentistry procedure, and for good reason. People with white teeth are often perceived as more attractive, healthy, and successful. Luckily, your dentist in Putnam offers customized trays in which you can place a powerful bleaching gel much more potent than anything you can find at your local drugstore. You'll be instructed for wear these trays for about half an hour each day, and you should see stunning results after just a couple of weeks.
Porcelain Veneers
Do you have all kinds of aesthetic flaws in your smile like cracks, stains, or even slightly rotated teeth? Your dentist can simply place some porcelain veneers over the fronts of your pearly whites to allow you to essentially press the reset button on your smile. These ultra-thin ceramic coverings perfectly mimic tooth enamel, so your smile will still look completely natural. Not only that, but you can expect your veneers to last a decade or even longer, provided you take proper care of your teeth underneath them.
Cosmetic Bonding
Maybe you have minor chips, cracks, or spots of discoloration on your teeth and want a more affordable alternative to porcelain veneers. That's where cosmetic bonding comes in. Using this technique, your dentist can apply a composite resin to the problem areas of your teeth. This highly malleable substance can be color-matched to blend right in with your existing enamel and molded to create the perfect shape and size. While cosmetic bonding often doesn't last as long as veneers, it can be quite durable and still provides beautiful results.
Don't put off getting a gorgeous smile another year. Make 2020 the year of having a grin you can be proud of!
About the Author
Dr. Walter McGinn is a 1987 graduate of Harvard School of Dental Medicine. He opened the doors to his own practice in Putnam, Connecticut in 1994 and hasn't looked back. He is a member of the American Dental Association, the Connecticut Dental Association, and the Northeastern Connecticut Dental Society, where he was the past president. Additionally, he has been elected to the Pierre Fouchard Academy, an international organization dedicated to finding the best dentists worldwide. His practice offers all the cosmetic services listed above. To get started on beautifying your smile in 2020, you can contact Dr. McGinn's practice at (860) 928-3723.