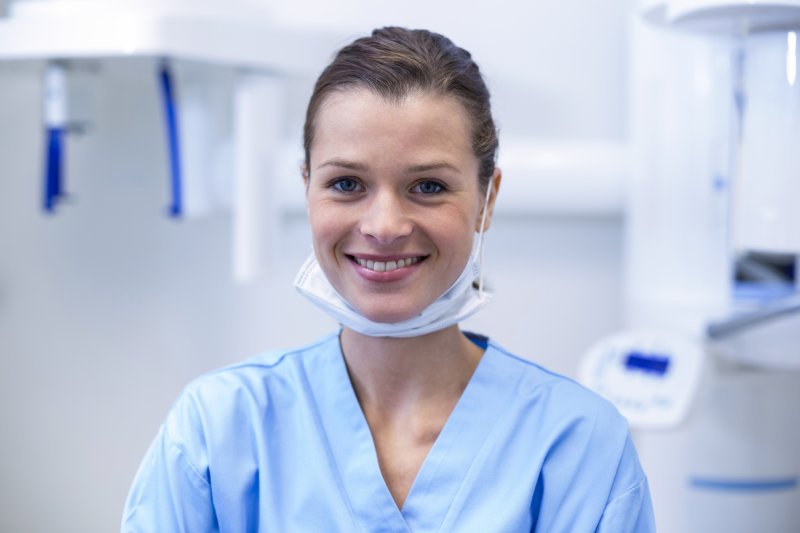 It isn't just dentists who work at dental practices. As it happens, dental hygienists are also crucial to keeping things running. Having job responsibilities covering care and aftercare, they work alongside dentists to treat patients in more complex areas. Without them, the quality of your dental care would undoubtedly fall.
Learn more about dental hygienists' importance by reading about these three critical duties they conduct throughout the day. You'll be glad you did!
Patient Screening
Some of the job duties of a dental hygienist relate to patient screenings.
Before the dentist sees their patient, a hygienist will quickly assess the health of the patient's teeth. Depending on their first impressions, they may conduct a longer exam. These actions allow the hygienist to find potential tooth decay or gum disease signs.
Afterward, they'll usually report their findings to the dentist before the latter completes an exam.
Patient Education
A dental hygienist also works to educate patients on how best to care for their teeth.
As you may know, not all patients learn proper oral care early on. They may come in with missing teeth, cavities, or gum disease. Some patients also suffer from dental anxiety that keeps them from making regular dentist appointments.
Fortunately, dental hygienists help patients feel comfortable during appointments and educate them on good oral health practices between meetings. They might explain the proper technique for brushing teeth, recommended guidelines for dental checkups, and even what to expect from the dentist.
Patient Counseling
Patient counseling is an under-discussed yet essential part of a dental hygienist's job functions.
If a patient has avoided the dentist for several years, they may feel uncomfortable during the appointment and worried about negative judgment. The hygienist can help calm and assure them that the dentist only cares about treating the existing dental issue.
Hygienists also perform patient counseling after treatment. For example, they can give home-care instructions to patients when the latter has root planing and scaling for gingivitis.
By conducting the tasks above, dental hygienists play an essential role in improving your oral health. Remember that the next time you visit your local dentist's office.
About the Authors
Drs. Carolyn & Walter McGinn are practicing dentists based in Putnam, CT. They have served the dental needs of Northeastern Connecticut's "Quiet Corner" for over twenty-five years. To that end, they provide excellent general, restorative, cosmetic, and children's dentistry. Whether it's a dental checkup or an advanced treatment like crowns or dental implants, they'll give their all to help your smile shine. They currently practice at their self-titled clinic and can be reached at their website or by phone at (860)-928-3723.