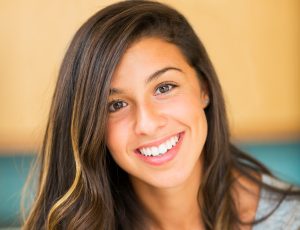 Are you unhappy with the way your teeth look? Millions of people suffer from the embarrassment of having chipped, discolored, or otherwise unattractive teeth. Your cosmetic dentist in Putnam is happy to help you achieve the smile of your dreams! One of the ways through which this is possible is via cosmetic bonding and shaping. What does this process involve, and what can it do for you?
The Basics About Bonding
If you decide to undergo dental bonding, your dentist will apply a tooth-colored resin over your teeth. Once the resin hardens, it disguises a range of little cosmetic flaws. Cosmetic bonding can:
Make your teeth appear longer.
Hide little gaps between your teeth.
Cover discoloration.
Disguise cracks and chips.
Bonding usually only takes one visit to your dentist, and it is one of the most affordable cosmetic dental procedures. However, it is mostly used for small cosmetic fixes. It can't correct an overbite or underbite or address larger dental health issues.
How the Process Works
First, your dentist will talk with you about what you want to accomplish with your smile. This will help you determine if dental bonding is right for you. Then, you and your dentist will look at a shade guide to select the color of resin that will most closely match your natural teeth. For this reason, if you want to whiten your teeth, you should do it before you go in for bonding.
Then, your dentist will etch the surface of the tooth or teeth that will receive the bonding. Roughening the tooth makes it easier for the bonding to adhere to it. After etching, your Putnam cosmetic dentist will apply a conditioning liquid to your teeth. Then, the resin will be applied and shaped to make your smile look absolutely stunning. Finally, an ultraviolet light or laser hardens the resin.
It takes between 30 minutes and an hour to apply bonding to a single tooth. If you're having multiple teeth worked on, you'll have to dedicate more time to the procedure.
The Pros and Cons of Bonding
Bonding can produce dramatic results, and it can last for up to 10 years if you care properly for your teeth. You'll need to be careful to avoid any habits that could stain the resin, like smoking or drinking excessive amounts of coffee. You'll also need to say no to hard candy and other foods that might crack the bonding.
If you want a solution that is slightly more durable than bonding, you might think about getting porcelain veneers instead.
Cosmetic bonding and shaping can revamp your smile and give you an extra dose of confidence. Why not talk to your dentist about it today?
About the Dentists
Drs. Carolyn and Walter McGinn compose your friendly team of dentists at Quiet Corner Dental in Putnam. They offer general and cosmetic dentistry to help their patients have bright, healthy smiles. If you have questions about dental bonding, reach out to the office at 860-928-3723.