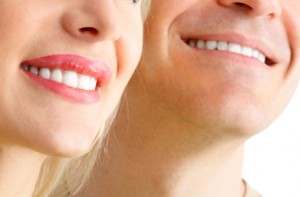 If you're already thinking about the gifts you'll give this year, why not think about a gift you can give yourself? A radiant and beautiful smile. With the magic of cosmetic dentistry, you can have that smile. Drs. Carolyn and Walter McGinn in Putnam, CT, have been practicing the art of cosmetic dentistry for years, and they can help you have a smile that will be a gift you'll enjoy for years.
The Cosmetic Dentistry You Need
Drs. McGinn offer several cosmetic dentistry services. They will consult with you and examine your oral health to determine which option is best suited to your needs. Their services include:
Teeth Whitening
If your smile has become discolored due to staining or as a result of the natural aging process, then you might want to consider teeth whitening. Drs. McGinn offer two kinds of at-home teeth whitening. The first is the familiar Crest White Strips. With the other option, you'll use the custom-fitted trays and professional strength whitening gel we supply. Either choice will give you a whiter smile in about two weeks.
Cosmetic Bonding and Shaping
For a smile that is marred by teeth that are chipped, slightly cracked, or misaligned, cosmetic bonding and shaping may be the solution. In this case, the doctor molds a tooth-colored composite resin over the existing tooth and shapes it to complete your smile naturally. Cosmetic bonding and shaping is usually a one-appointment process to repair a damaged smile.
Porcelain Veneers
For more severely damaged smiles, there are porcelain veneers. These dental wonders are micro-thin sheets of dental porcelain that are bonded to the teeth to conceal flaws. The veneers are fabricated in a cosmetic dentistry lab to our exacting specifications, so you can be certain that yours will look and feel like your natural teeth.
Call Our Office Today
If you think you might be a candidate for one of our cosmetic dentistry treatments, then schedule an appointment today with Drs. McGinn and McGinn in Putnam, CT. We also serve patients in Woodstock, Thompson, Killingly, Danielson and other nearby Connecticut towns.