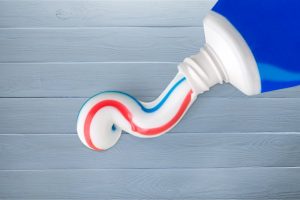 Thinking about choosing toothpaste is enough to cause a panic attack for some people. With so many options to choose from where do you even start? Staring at the wall of choices can feel daunting, and how will you know which brand or type is right for your needs? Your dentist in Putnam has advice on choosing the right toothpaste so the next time you face the toothpaste aisle will be a breeze.
The Basics of Toothpaste
Most types of toothpaste contain a few essential ingredients that it's good to be aware of.
Humectants: Keep your toothpaste moist so it doesn't dry out.
Abrasives: Scrub teeth and help remove plaque.
Thickeners: Provide the right texture for your toothpaste.
Detergents: These produce the foam you experience when you brush.
Flavoring: Makes your toothpaste taste pleasant.
If you are using natural toothpaste, the ingredients may differ slightly.
The most important ingredient your toothpaste should have, however, is fluoride. This is a mineral that helps to prevent tooth decay and build developing teeth. Be sure that whatever type of toothpaste you choose has fluoride in it.
What Do Expect From Your Toothpaste?
Choosing toothpaste is based a lot on personal preference, so it is helpful to determine the outcome you would like to achieve.
For example, are you cavity prone? Perhaps tartar control toothpaste is the right choice for you. Maybe you struggle with sensitivity? There are a number of toothpastes with specific ingredients designed to alleviate sensitivity. Would you like your teeth to be whiter? Whitening toothpaste can help brighten your pearly whites.
Knowing what outcome you'd like to achieve will help you narrow down the choices. Just remember to include fluoride in your choice and then you can decide whether you prefer a gel or a paste, and which flavor you like best.
If you are still unsure about which toothpaste is right for your needs, discuss your options with your family dentist in Putnam and see which brand they recommend.
About the Author
Drs. Carolyn and Walter McGinn have been serving the communities of Northeastern Connecticut's Quiet Corner since 1994. They work together to build relationships with their patients so they can provide an experience that is exceptional each time you visit. Patients can rely on a wide range of services at our practice tailored to meet their individual needs.
If you would like to contact our office, we can be reached by calling 860-928-3723 or through our website.