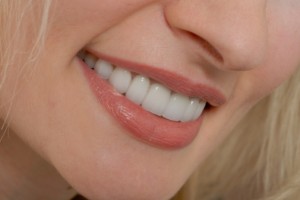 The appearance of your teeth is vitally important for a confident smile. Most people who don't have the nicest of smiles tend to cover their teeth when they talk or flat-out refuse to smile. Your teeth are a terrible thing to waste, especially when you consider how often others see them. Anytime you open your mouth to speak, eat, yawn, sneeze or burp (sorry, but it's true), your teeth are on display. Anything less than a beautiful smile can leave your self-confidence reeling. If you thought celebrities were the only ones who could attain beautiful smiles through the use of porcelain veneers, think again! Though porcelain veneers can freshen up your smile in a major way, there are some cons associated with this procedure. Our Putnam, CT office wants you to know the advantages and disadvantages of porcelain veneers so you can be armed with the appropriate information before choosing your treatment. For dental veneers, Putnam residents put their trust in our team to deliver quality results.

Porcelain Veneers: The Good
First off, it's obvious that porcelain veneers help improve a smile's appearance. Cracked or stained teeth can be covered up by porcelain veneers to the point where you won't even remember how bad those infected teeth looked. The advantages don't stop there:
You're free to choose the shade that fits your mouth best
Porcelain veneers resist stains like none other
Longevity – they can last upwards of 20 years
They're so easy to shape it's not even funny
You'll see results ASAP
Porcelain veneers can address multiple dental issues all at once
Simple maintenance
As you can see, there are plenty of reasons to love porcelain veneers. They make your smile look good, they can attack multiple problems at the same time and they're easy to preserve.
Why, then, would anyone not opt for porcelain veneer treatment? The answers may surprise you.
Porcelain Veneers: The Bad
How could there possibly be any cons to porcelain veneers? Well, there are, unfortunately. Take a look below:
Just because they're right for you, doesn't mean they're right for everyone else
They're pricey
Extreme fragility puts them in danger of fracturing easily
Sensitive teeth become a major problem
Porcelain veneers are permanent – once they're in there, they stay put
Trauma risks are increased
For as much as there is good, there's just as much bad associated with porcelain veneers. Deciding whether or not porcelain veneers are applicable for your dental situation will be up to Drs. Carolyn and Walter McGinn.
Thinking of Porcelain Veneer Treatment? See Us First
Our office in Putnam, CT can transform your smile with the use of porcelain veneers, but we'll need to figure out whether you're able to receive treatment. For the best porcelain veneers Putnam residents can get their hands on, visit our office today. We proudly serve the surrounding communities of Woodstock, Killingly, Brooklyn, Pomfret and beyond.