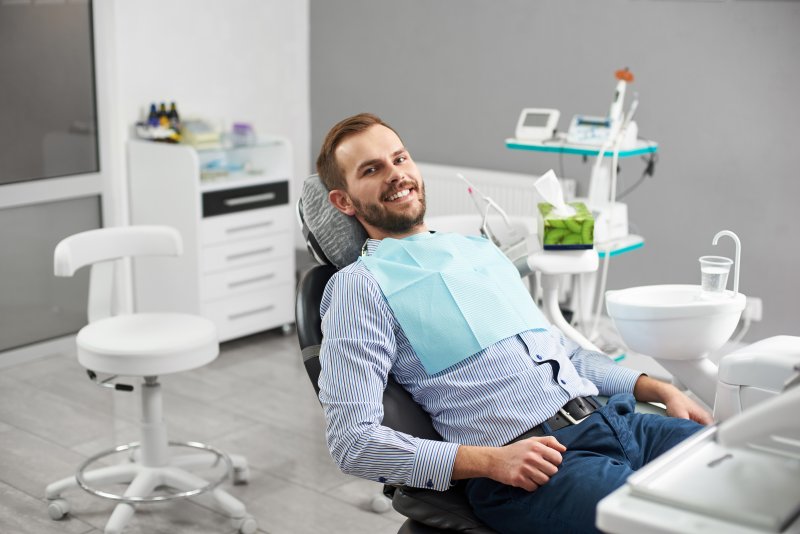 Dental insurance can be a cumbersome and overwhelming reality when attempting to receive necessary oral healthcare. The terminology, available benefits, and coverage levels can become daunting and difficult to understand, causing many patients to forgo regular visits. If you are one of these individuals who struggles to know how much you'll be expected to pay for your upcoming visit, the following article explains the typical breakdown of coverage levels so that you are better prepared when it comes time for your appointment.
The 100-80-50 Design
When comparing your dental insurance plan against those of your friends or colleagues, you will likely find that the deductibles, annual maximums, and monthly premiums vary. But what may surprise you even more is that most PPOs follow a similar breakdown of coverage levels. This means each dental insurance company agrees to cover a specific percentage of your dental bill. While the exact amount is based on whether you've met your annual deductible and how much of your yearly maximum remains available, it's not uncommon to see the following as a basis for what you can expect:
100% preventive services (i.e., dental checkups and cleanings, X-rays)
80% minor restorative services (i.e., dental fillings)
50% major restorative services (i.e., root canals, dental crowns, tooth extractions)
To see that your dental insurance company will likely pay 100% of your six-month exams and cleanings as well as other similar services such as dental X-rays and fluoride treatment should cause you to breathe a sigh of relief. Why? Because by pursuing preventive care, you can minimize the potential for future oral health issues while also undergoing necessary treatment that doesn't require emptying your pockets.
What is Typically Not Covered By Dental Insurance?
Although it would be nice to have every service covered by your dental insurance plan, the reality is that there are certain treatments they will refuse to pay for. The most common include cosmetic dentistry. Because these are deemed "elective," they are not medically necessary, so insurance companies will not agree to provide coverage. These voluntary procedures are not essential to improving your oral health, so you will be required to find an alternative payment option such as CareCredit or using cash, check, or a credit card. Some dental offices even offer in-house membership plans that provide discounts on cosmetic services.
Knowing what your dental insurance will and will not cover will help you to better plan each time you visit the dentist. But if you're ever unsure and need assistance in navigating your policy, a member of your dental team can always help, so don't be afraid to ask!
About the Author
Dr. Walter McGinn attended Providence College before going on to receive his Doctor of Dental Medicine from the prestigious Harvard School of Dental Medicine in 1987. In 1994, he opened his practice in Putnam, Connecticut, and committed to helping patients achieve healthy, beautiful smiles. Offering a variety of services to patients in Putnam and surrounding areas, he and his team believe in providing accessible and affordable services, which is why they are in-network with various dental insurance plans. If you need help determining what your policy covers, contact us at (860) 928-3723.