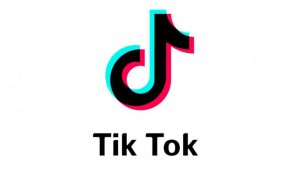 Talk about taking off – the app TikTok has grown exponentially in recent years so that they now have more than one billion active users! While most videos on TikTok involve dances or helpful life hacks, some creators have decided to spread messages of a more important nature. Look no further than Alicia, aka Princess Glitterhead, a young mother who became toothless before setting a goal of normalizing dentures. Read on to learn about her journey, as well as the benefits of getting implant dentures.
Princess Glitterhead's Rise to Fame
From carrot bacon to pop songs, TikTok is responsible for lots of popular trends. However, occasionally a "small" creator goes viral, and that's exactly what happened to Alicia! The young mother of four garnered more than one million followers after one of her "transformation" videos went viral. She has since created an entire brand around reducing the stigma of being toothless and wearing dentures.
Her Message
When it comes to the field of dentistry, content often revolves around who is a candidate, what the treatment process entails, and aftercare instructions. While these are all important, it is equally as crucial to talk about the emotional side of dentistry. That's exactly what Alicia does on her platform! She shares what it felt like watching her teeth crumble, the negative thoughts she had about the change, the process of evaluating each tooth-replacement option, and more. As a result, she's helped thousands of people pursue their dream smiles and not feel ashamed about their restorations.
What Are Advantages to Selecting Implant Dentures?
When it comes to addressing tooth loss head-on, there are several options available to you. Check out the benefits of implant dentures, which are one of the most popular solutions. This state-of-the-art smile-enhancer comes with multiple benefits including:
Versatility – Implant dentures can be used whether you are missing a few teeth or an entire arch.
Lifelike – Since dental implants are custom-made for each patient, they will blend in seamlessly with the size, shape, and shade of any remaining natural teeth.
Longevity – With proper care, implant dentures can last for decades.
Durable – Once you have a completely new smile, you'll be able to enjoy a strong bite force again.
If you are struggling with tooth loss, then consider taking the time to watch Alicia's uplifting videos. And, when you're ready to have a beautiful, full smile of your own, simply contact your dentist in Putnam!
About the Authors
Drs. Carolyn and Walter McGinn have been working hard to serve patients in Northeastern Connecticut's Quiet Corner since 1994. Their goal is to provide high-quality preventative dental care, cosmetic services, comfortable treatment, and affordable payment options. You can expect a friendly staff and comfortable office environment that delivers modern, conservative dental care. If you are interested in implant dentures, they are a comfortable, secure, functional smile solution. To get started, schedule a consultation on their website or by calling (860) 928-3723.