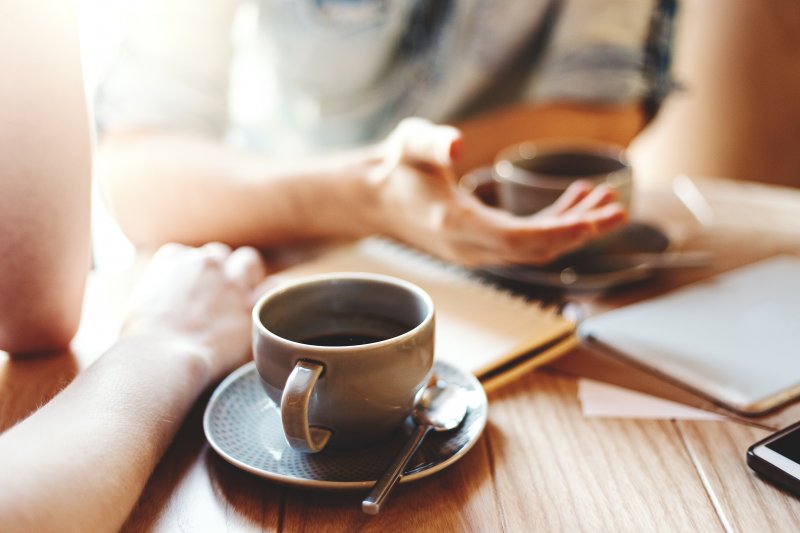 After investing in professional teeth whitening, you'll be tempted to show off your stunning smile every chance you get! Your teeth may now look whiter and healthier than ever before. While the results are certainly jaw-dropping, they're not meant to last forever. The good news is there are many precautions you can take to preserve your dazzling grin for as long as possible. If you really want to maintain your results, you should know which foods to avoid, especially in the first 48 hours following your treatment. Read on to find out how you'll need to adjust your diet.
Foods to Avoid After Teeth Whitening
One of the easiest ways to keep your teeth white is by avoiding certain foods and drinks, particularly those that are dark-colored. Here's what you should stay away from to prevent discoloration:
Coffee
Most people can't start their day without their morning cup of joe. Well, coffee is the one thing you should absolutely stay away from after teeth whitening in Putnam. The acidic, highly pigmented beverage can wear down your enamel and easily stain your teeth every time you sip it. If you're having trouble going without it, consider drinking herbal tea instead!
Red Wine
A glass of hearty red wine can give your smile a slightly red hue. Not only is it incredibly staining, but it's recommended to avoid alcohol altogether after a whitening treatment. The acidity will attack your enamel to the point where even white wine can leave a noticeable residue.
Soda
Everyone knows that soda can be detrimental to your smile. The acidity, high sugar content, and dark coloring can all stain your pearly whites. Instead, you should try drinking club soda. Be sure to use a straw to minimize exposure.
Tomato Sauce
The vibrant red coloring of tomato sauce can easily stain your teeth. Plus, tomatoes are highly acidic, meaning they can damage your enamel as well. After a whitening treatment, you should avoid eating spaghetti or pizza. If possible, opt for a white cream sauce to maintain your results.
Blueberries
Believe it or not, these healthy and nutrient-dense berries can stain anything they come into contact with. The plant pigments are acidic, making them a nightmare for newly whitened teeth. For that reason, it's best to wait about a week after your whitening treatment before enjoying some blueberries. In the meantime, munch on other fruits like apples!
What Foods Should You Eat Instead?
There are many foods you can enjoy while keeping your teeth looking their very best! Some options include:
White rice
Plain yogurt
Scrambled eggs
Bananas
Coconut
Bread
Deli meats
Milk
Rest assured – you don't have to avoid these foods forever. After a few days, you can safely reintroduce them back into your diet.
About the Practice
Drs. Carolyn and Walter McGinn are ready to help you achieve and maintain your very best smile. If you're unhappy with the color of your teeth, don't hesitate to ask about our teeth whitening service. We'll use safe and effective materials to transform your grin into one you can proudly show off! You can schedule a cosmetic consultation via our website or call (860) 928-3723.